Welcome to LuckyBird Blanks!
Take a Look at These Tees! 👀
Not only do we offer the softest shirts around — the prints are amazing too.
BONUS: your customers will love the look & feel of the shirt! And if you ask us, we think that's a great reason to swap over to LuckyBird Blanks!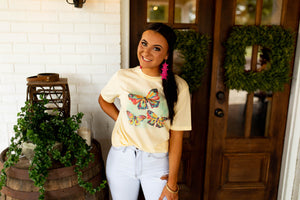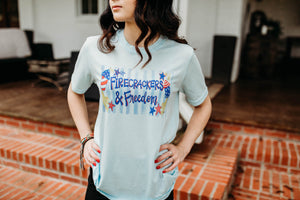 but don't take our word for it...
I am EXTREMELY happy I found this company! I have talked to Faith more than once and she is amazing! I love that they are just a phone call away if I have any questions or concerns! Anyone wanting to order for the first time all I can say is DO IT! You won't be let down!

Tina Warren
These super-soft LuckyBird shirts are perfect for an artist's designs for a creative and unique look.

Strands Outfitters
LuckyBird shirts are wonderful and oh-so-soft! They are perfect for featuring beautiful art your customers will love.

Southern Charm Gift & Tea Room
I LOVE this shirt - it's so soft! The thickness of the material is great, too!

Lynnell Nelson
Best company ever. I love everything and so do my customers.

Holly Whittenburg Goodrich
Y'all are worth the wait! I've never been more satisfied with customer service in my life. Y'all are the best!

Dawn Amanda
...Your customer service has stayed 💯 through it all! I appreciate everything you all do, always going the extra mile.❤️

Kimberly Poarch Cap
Take a minute to view these videos
10% off selected colored raglans each week!!!
The HEAT is on!! 20% off TANKS!!!!!!!!
10% off selected colored raglans each week!!!
The HEAT is on!! 20% off TANKS!!!!!!!!